Beautiful Oops! by Barney Saltzberg is a vibrant and creative book that celebrates the mistakes that lead us on to better and beautiful things.
Sometimes striving for perfection gets in the way of actually getting anything done.  Many children (and adults) go through stages where they don't want to do anything for fear of making a mistake.  Beautiful Oops! by Barney Saltzberg allows you to see the world differently. Why should a mistake be terrible? Mistakes are part of life. Mistakes have to be made. Mistakes should be made. There is beauty in your Oops!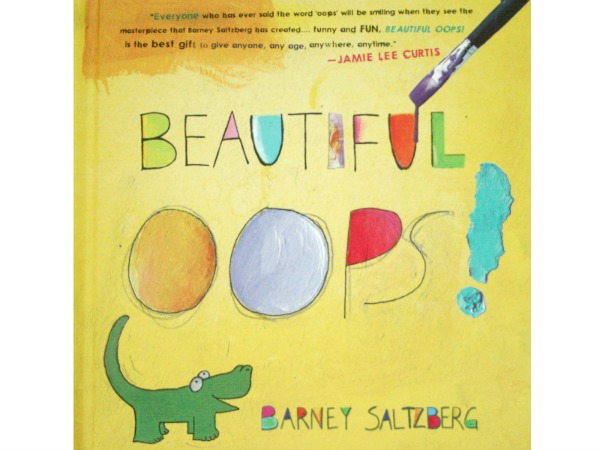 The book is incredibly tactile and is impossible to read without touching the pages, bending and folding and investigating.
Barney Saltzberg shows you how to make the most of an oops!  The tear in a piece of paper becomes a smiling crocodile, a spill of paint becomes a pack of dogs, a bird's nest and then an elephant.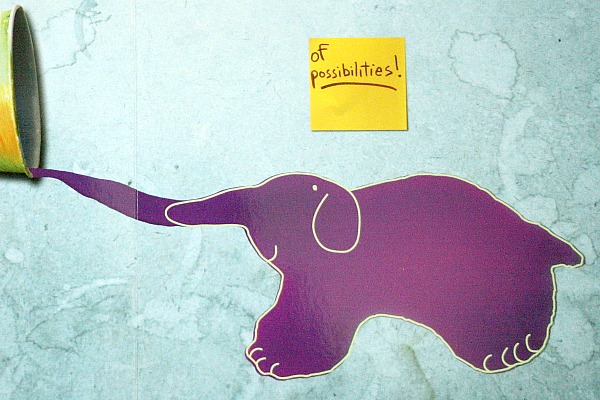 The bent corner of a piece of paper isn't something to throw away. It's something to celebrate and Saltzberg has crafted his into a waddling penguin.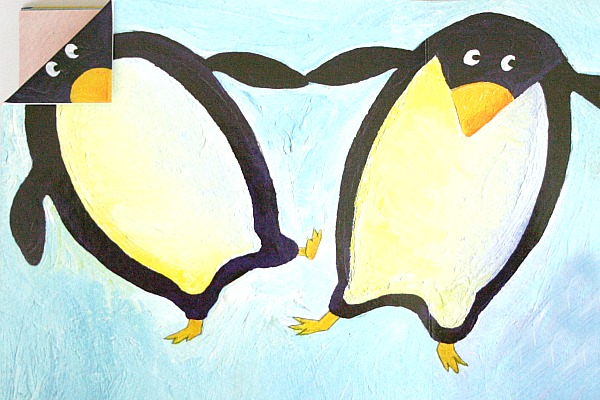 We will be looking at every coffee mug stain with new eyes now…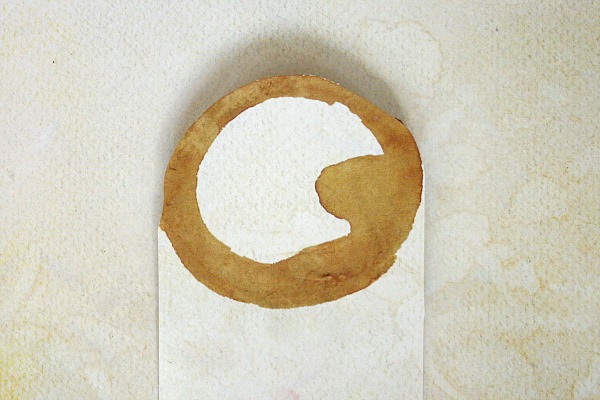 A stain… has potential…if you play with its shape.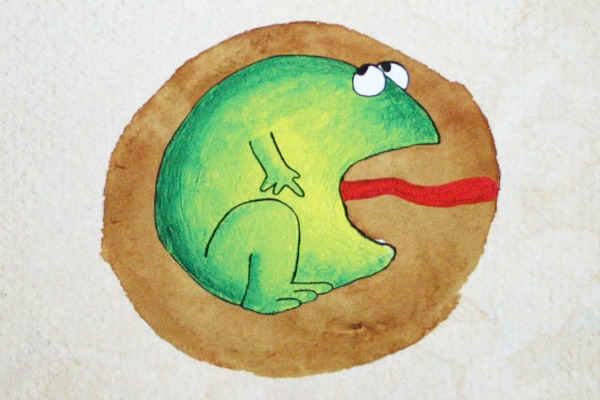 We love the sheep made out of a ball of scrunched-up paper. It is just too inviting and you have to stroke this cute ball of paper!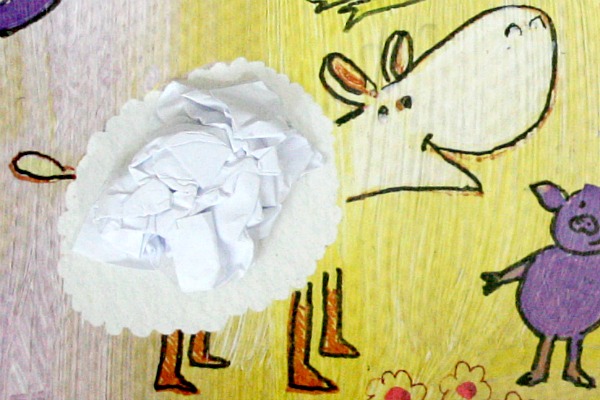 The message in the book is that you can look at a mistake as an opportunity to create something new, something better, something beautiful. It is even good to make mistakes, that mistakes are worth making and there is no need to be afraid.
Here is a fantastic video that takes you through Beautiful Oops! and gives you a real sense of how tactile the book is to read.
Talk about
Beautiful Oops! by Barney Saltzberg is an inspiring book and easy to read over and over again.  The whole book feels like a celebration of playing creatively and without fear.
The biggest mistake you could ever make is being too afraid to make one
Here are some ideas or questions that you might want to use to start a discussion in your family. You know your family and which questions they are ready to tackle now and which can be left for another day:
What is a mistake?
How does it make you feel when you think you have made a mistake?
What do you think will happen if you make a mistake?
Do you know anyone who you think doesn't make any mistakes?
How do you think you would feel if you never made any mistakes?
What would life be like if you didn't try anything new because you were worried about making a mistake?
Do you think that making a mistake could ever make you happy?
Why do you think some people are afraid of mistakes?
How can making a mistake be beautiful?
Crafts and activities for kids
Beautiful Oops! by Barney Saltzberg is a fantastic story to inspire children to explore their own creativity.
This is a great video of the author, Barney Saltzberg, with a Kindergarten class. It is worth watching to see how Beautiful Oops! allows children to play creatively and you will be singing "Shopping With My Dog" for the rest of the day!
Take a look at the Pinterest Board full of crafts and activities for kids or take a look at the activities below, to accompany reading the book:
Follow Read and Create's board Beautiful Oops by Barney Saltzberg on Pinterest.
Read and Create Creative Play with Paint
The Imagination Tree Exploring Textures in Paint
The Elemental Art Room Beautiful Oops! Creative Artwork
Art Projects for Kids Watercolours and Lemon Juice
What have you been reading this week?