This week we've been exploring dot art and printing and painting dots in different ways. Cotton Bud Painting is so simple and needs very few materials but it helps to develop fine motor skills, concentration and focus. It can also result in some stunning artwork.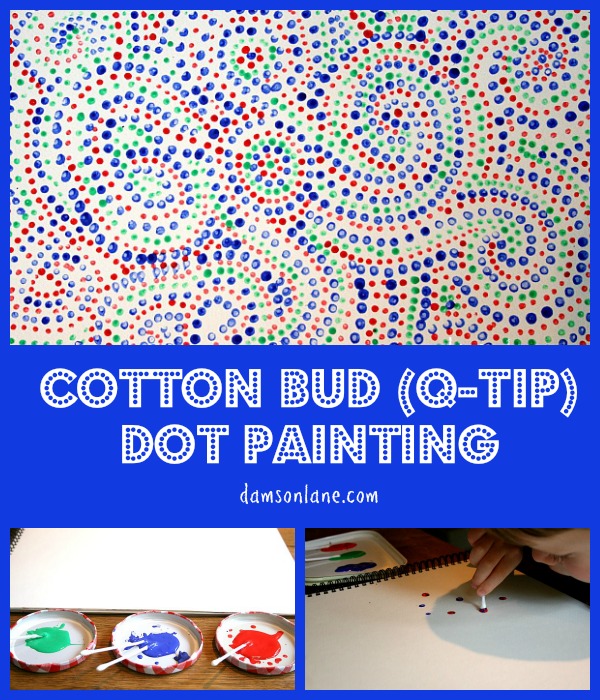 For this Cotton Bud (or Q-Tip) Painting Activity you will need:
paper to paint on
cotton buds (or q-tips)
paint (we used green, blue and red)
All I did for this activity was to set out a jam jar lid and a cotton bud for each colour. This was an invitation to play, create and experiment.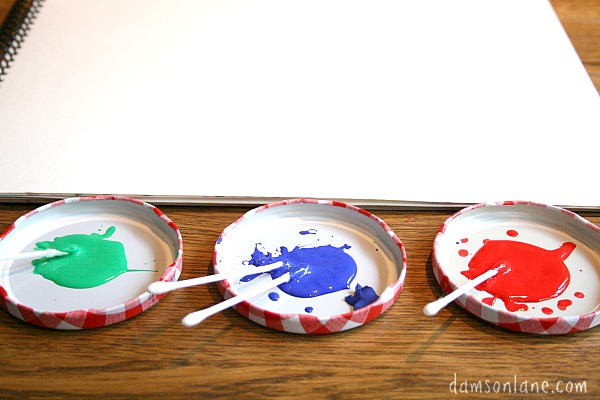 Burt started off carefully placing each dot on the paper.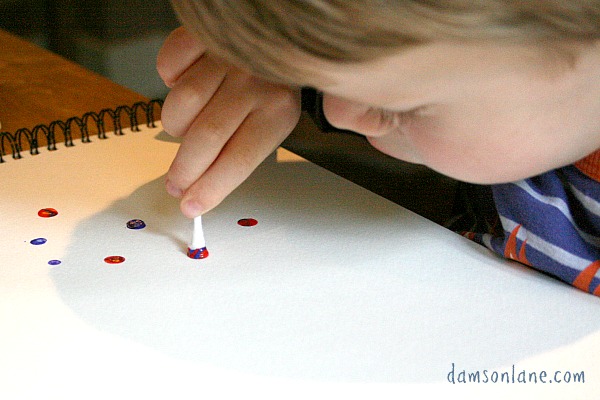 When the cotton buds have paint on the end they can be quite slippery and Burt couldn't resist the temptation to experiment with sliding the paint around the page and mixing colours together. As with most preschooler art projects this activity is more about the process and the skills being practised, rather than the end result but I love the finished artwork.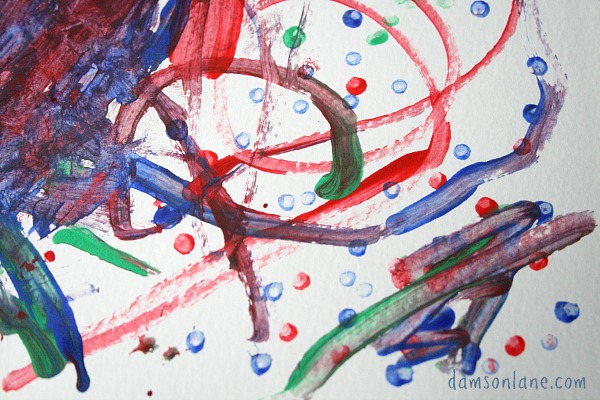 The beauty of this activity is that it works with any age.  Just a blank page, some paint and a cotton bud and you can end up with a huge number of different interpretations.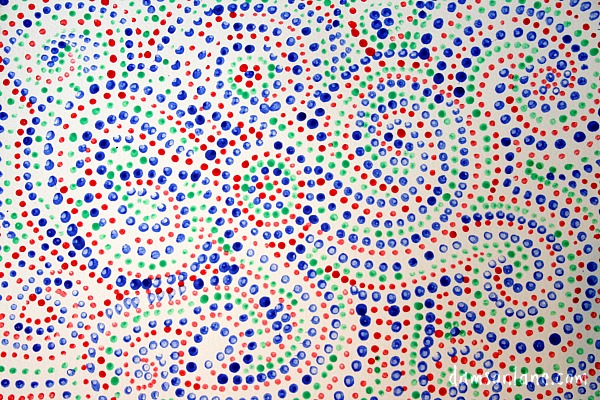 You can read more about the story that inspired us The Dot by Peter H. Reynolds or discover some more crafts and activities linked to the book.
Have you been inspired by a book to craft, go on an outing or do an activity this week?