This week we've been reading Only One You by Linda Kranz. The story is illustrated using photographs of painted stones, so after we read the book we decided to make some painted stones too.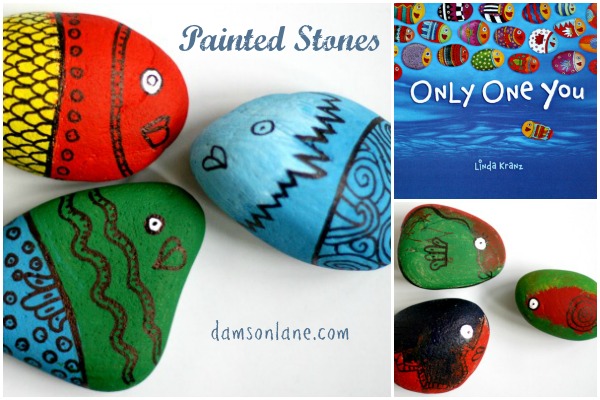 To make Only One You painted stones you will need:
rocks or stones of your chosen size and shape
paintbrushes
acrylic paint
permanent marker pen
clear varnish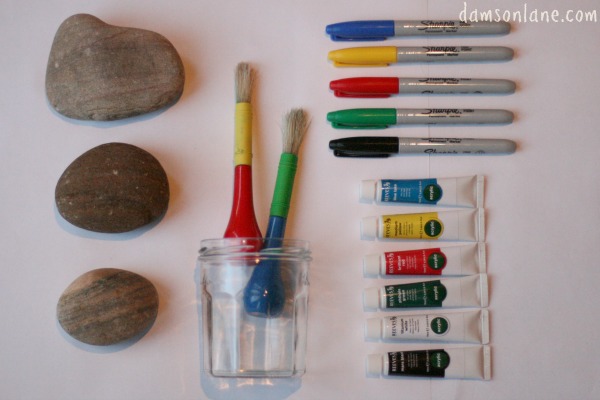 First of all we washed the stones. This was an activity in itself as Burt loved the soapy bubbles and scrubbing the stones, laying them out to dry and then watching the stones change colour as they dried out. Once the stones were ready we chose our colours and got painting!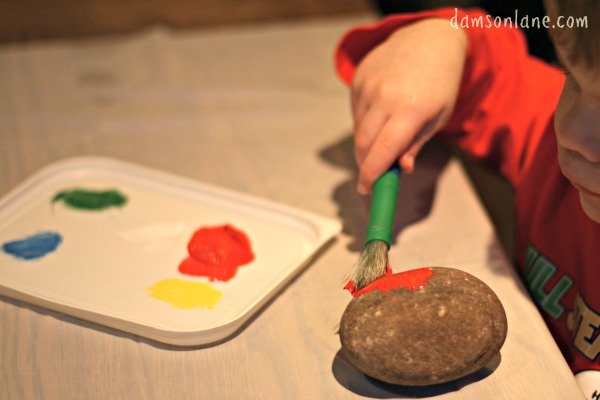 If you have older children you might want to get them to draw a design before painting but we just went for it. We even had a quick colour mixing session as Burt wanted purple paint, which we didn't have but we easily made some by combining some blue and red.
We added a blob of white paint to each stone for an 'eye', then when the painted stones were completely dry we used black marker pen to decorate the stones and give them some definition.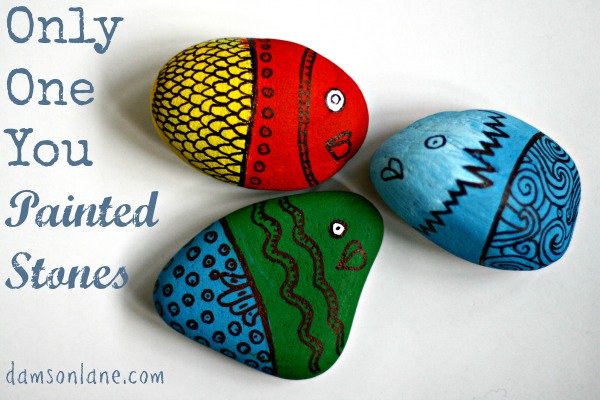 If you're not comfortable with your children getting paints out then you could always paint some stones white, then when they are dry let your children create their own masterpieces by adding colour to the stones using permanent marker pens. Burt enjoyed both the painting and the colouring.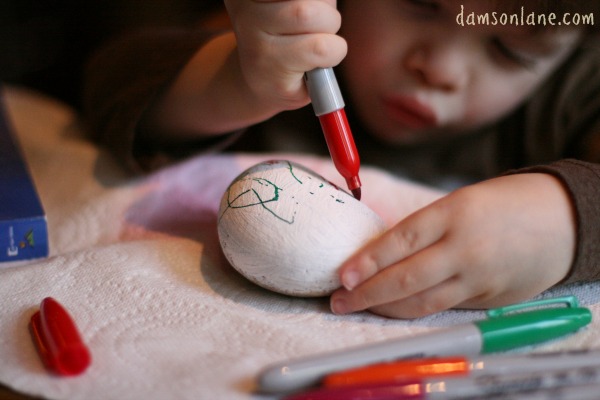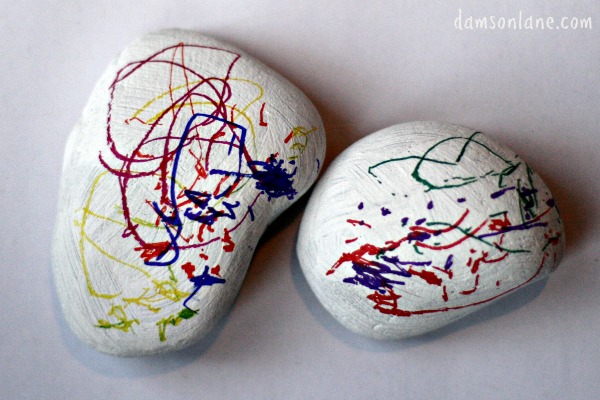 As we were decorating the stones we talked about the positive words in the story Only One You by Linda Kranz. We decided to choose some of our favourites and I wrote them on the bottom of the stones.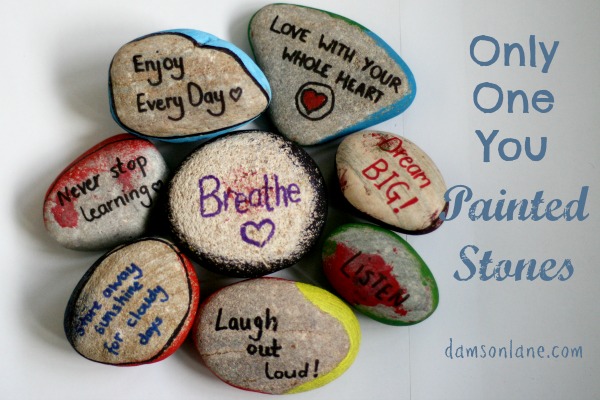 On other stones I wrote the date, so that we can always remember when we painted the stones together.
 As Burt is only 2 years old I varnished the stones with clear varnish without his help but once the stones were dry they inspired lots of play and we have talked about making an 'ocean' for our painted stone fish to swim on. It was such a calm and soothing activity that we will definitely be doing this again and building up our collection of beautiful painted stones.
You can read more about the story that inspired us Only One You by Linda Kranz or discover some more crafts and activities linked to the book.
Have you been inspired by a book to craft, go on an outing or do an activity this week?