The Dot by Peter H. Reynolds is an inspiring story.  It is about having confidence to believe in yourself and encouraging and nurturing others.
Most children struggle at some point and feel like they just can't do something.  The Dot by Peter H. Reynolds is a wonderful story that helps to show that with a little perseverance and a change of perspective, amazing things are possible.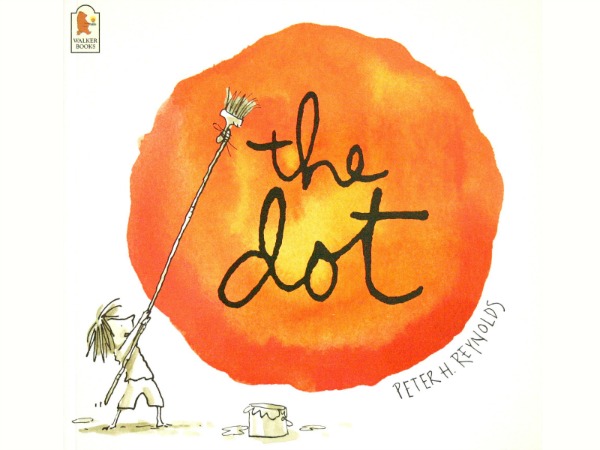 At the beginning of the story we meet a young girl, Vashti. Her art class is over but her paper is empty.
Vashti's teacher approaches.
Vashti yells…
I just can't draw!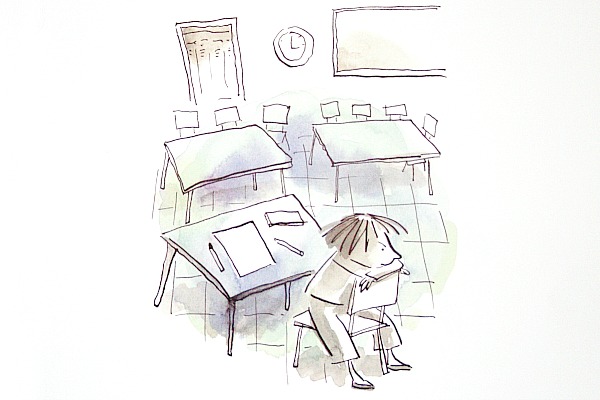 The teacher smiles gently and encourages Vashti to just make a mark. In a rage Vashti grabs a felt-tip pen and jabs the paper.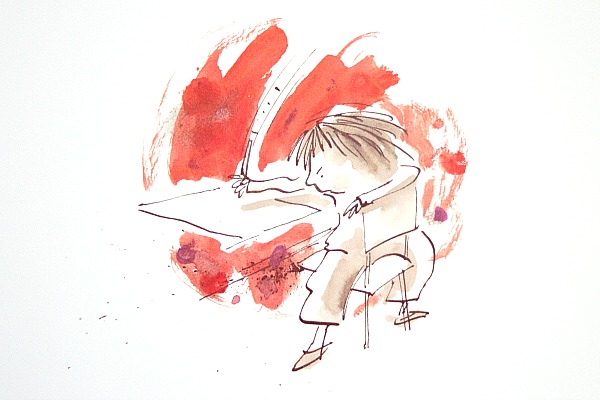 Then, the teacher does something magical. She pushes the paper towards Vashti and quietly asks her to sign her name.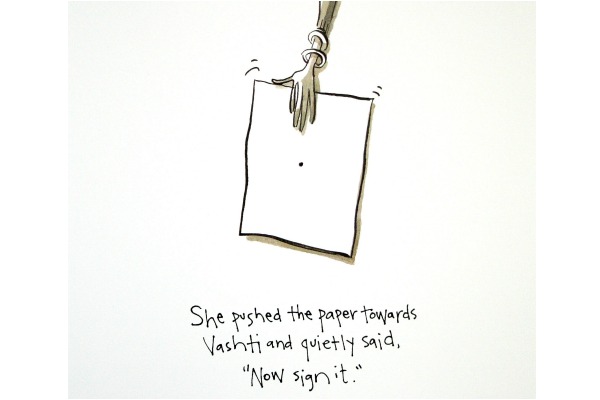 The next time Vashti goes to her art class, what does she see? The jab of pen… the little dot… is hanging above her teacher's desk in a beautiful frame.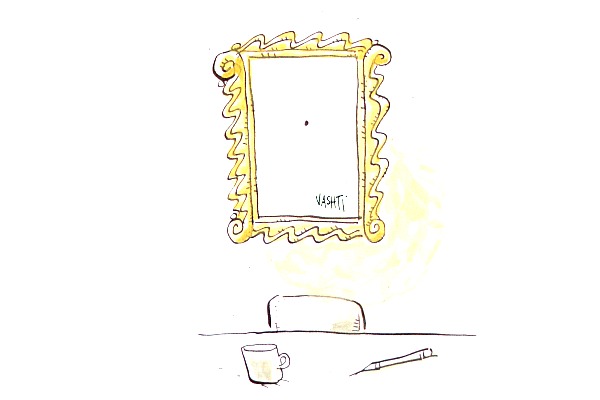 Seeing her artwork displayed so beautifully inspires Vashti to do better. She gets to work and starts painting a red dot, purple dot, yellow dot. Then she starts experimenting with colour mixing, always painting dots.
Vashti even made a dot by NOT painting a dot.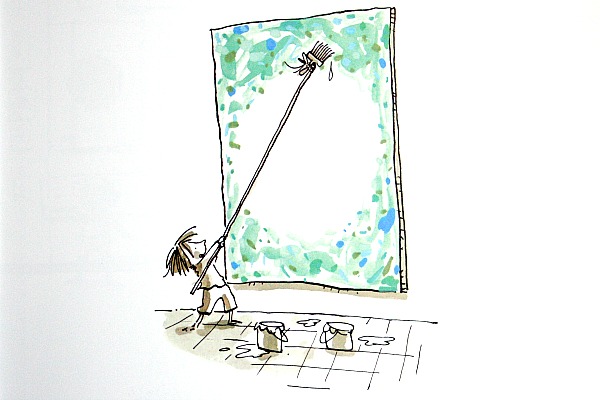 Vashti's dots form an impressive display in the school art show.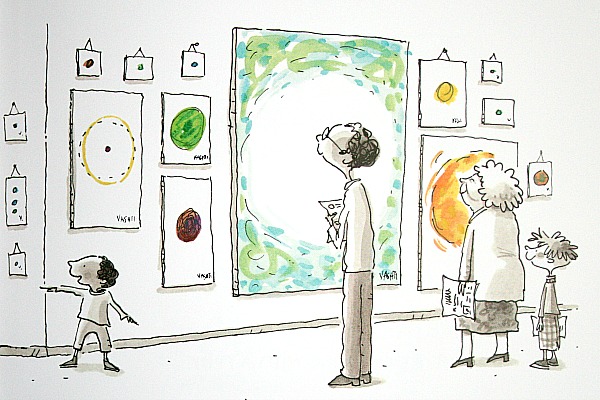 A little boy gazes up at Vashti. He wishes he could draw and be a fantastic artist like her but he can't even draw a straight line with a ruler. Vashti gives the boy some paper and a pencil and asks the boy to show her one of his lines. She looks carefully at his work and then says…
Sign it.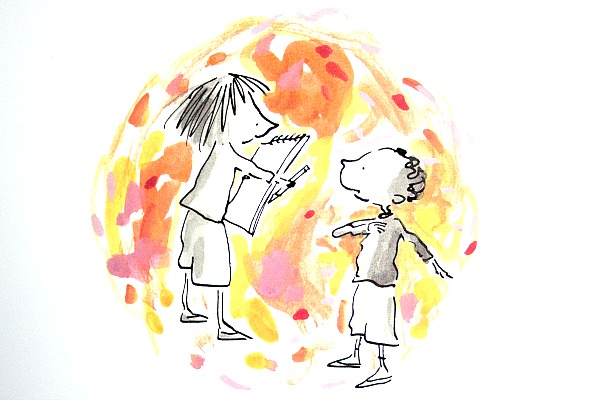 Vashti's teacher sparked her confidence and imagination allowing her to begin her creative journey. In turn, Vashti then becomes an inspiration to the little boy.
The teacher's encouragement of Vashti ripples outwards and has a positive impact on others.
Talk about
Vashti goes from being a sad and angry child, with no confidence, to someone who has the maturity and ability to help someone else to believe in themselves.
The story doesn't feature the other children in Vashti's art class, it is about her personal journey, not comparing herself to others but challenging herself to do better. It seems to be human nature to constantly compare ourselves to others, but this often gets in the way of our own personal progression. When you begin to focus on your own individual milestones it can be much easier to get on with moving forward, rather than wasting energy on worrying about what everyone else is doing.
Here are some ideas or questions that you might want to use to start a discussion in your family. You know your family and which questions they are ready to tackle now and which can be left for another day:
How does Vashti feel at the beginning of the story?
Why does Vashti feel like that?
What does Vashti's teacher do to help Vashti?
Why does Vashti decide to paint more dots?
Do you think that Vashti is a good artist?
What is more important: that Vashti is a good artist, or that Vashti is happy and able to make other people happy?
Is there anything that you think you can't do?
Do you really think you can't do it, or is it just that it is difficult and needs practise to become better?
What things would you like to practise, so that you can get better?
Who inspires you?
Crafts and activities for kids
The Dot by Peter H. Reynolds is thought-provoking and allows children to explore the idea that everyone has to start somewhere.
Just make a mark and see where it takes you.
Take a look at the Pinterest Board full of crafts and activities for kids or take a look at the activities below, to accompany reading the book:
Follow Read and Create's board The Dot by Peter H. Reynolds on Pinterest.
What books have you read this week?