This week we've been reading The Tiger Who Came to Tea by Judith Kerr. The story is a wonderful, whimsical tale of a tiger who comes to have tea with a little girl called Sophie and her mummy. Reading this story at home is often accompanied by getting the play tea set out and re-enacting the story, so we decided to make a little tiger who can join us at tea time.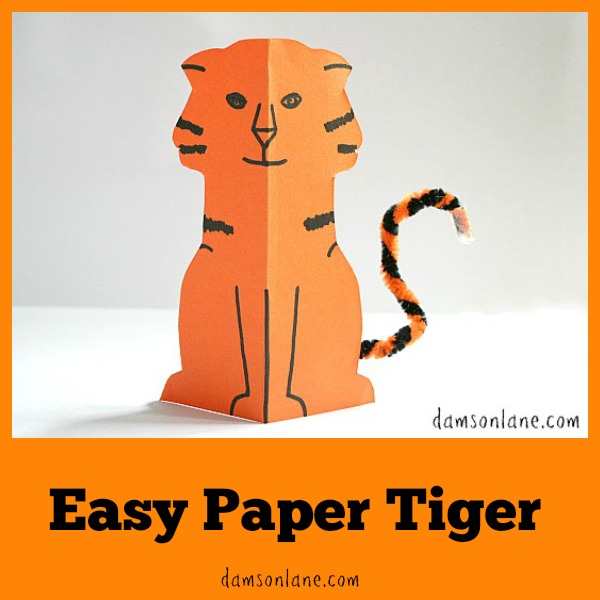 For this The Tiger Who Came to Tea Activity you will need:
orange card
orange and black pipe cleaners
black pen
scissors
pencil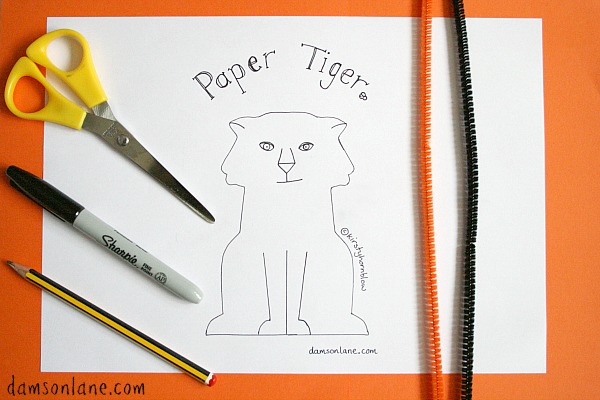 Print your tiger template (you can print one from the list of materials above) and cut it out with your scissors. Then, lay the template on the orange card and draw around it with a pencil. Cut out your tiger shape and then fold it in half so that it stands up on its own.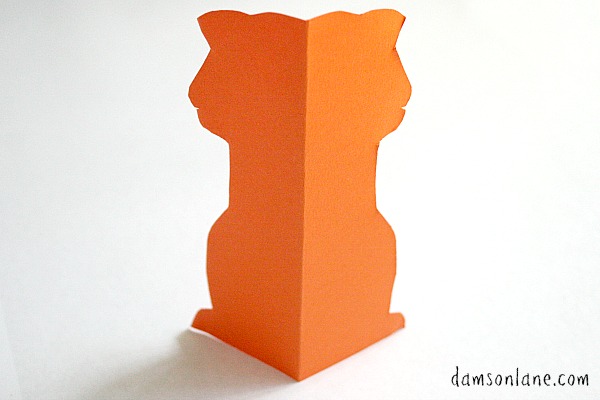 Next, you can add some features to your tiger. You could cut black stripes out and get your little one to help stick them on but we drew on the features and stripes with a black marker pen.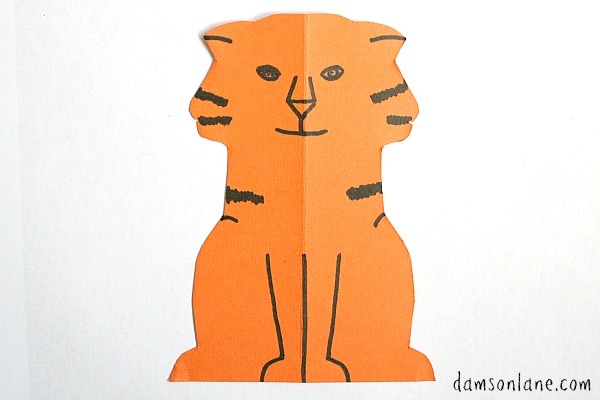 Take your orange and black pipe cleaners and hold them together at one end. Then start twisting them together. This is a great fine motor activity and Burt was really good at twisting. When you are happy that you have combined the two colours put sticky tape over the ends, to cover up any sharp edges. Then, stick one end of your pipe cleaner tail to the back of your paper tiger.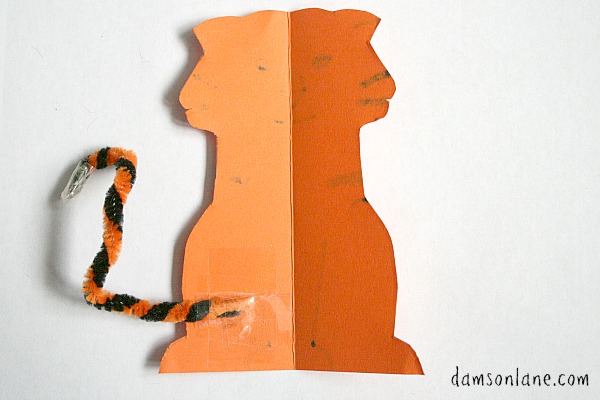 It really is a very easy and quick craft and the tiger is very cute. Our tiger has terrible table manners (like the tiger in The Tiger Who Came to Tea by Judith Kerr) but he is still invited to all our tea parties and has inspired lots of fantastic imaginative play.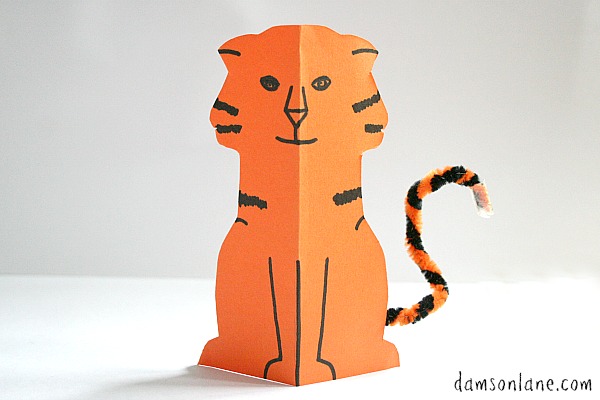 You can read more about the story that inspired us The Tiger Who Came to Tea by Judith Kerr or discover some more crafts and activities linked to the book.
Have you been inspired by a book to craft, go on an outing or do an activity this week?
I am very excited as Damson Lane has been shortlisted for a Brilliance in Blogging Award in the Crafts category this year.  Thank you to everyone who has visited Damson Lane, joined in with #kidsbookaweek and to everyone who nominated.  
If you have a moment please vote for Damson Lane under 'Crafts' as I would love to make the finals. 
xxx