This week we've been reading The Dot by Peter H. Reynolds, a story about a young girl called Vashti who is given the confidence to explore her creativity after drawing a single dot. Once Vashti becomes inspired she paints lots and lots of dots and even makes "a dot by not painting a dot" using negative space.  We decided to have a go at recreating this dot painting.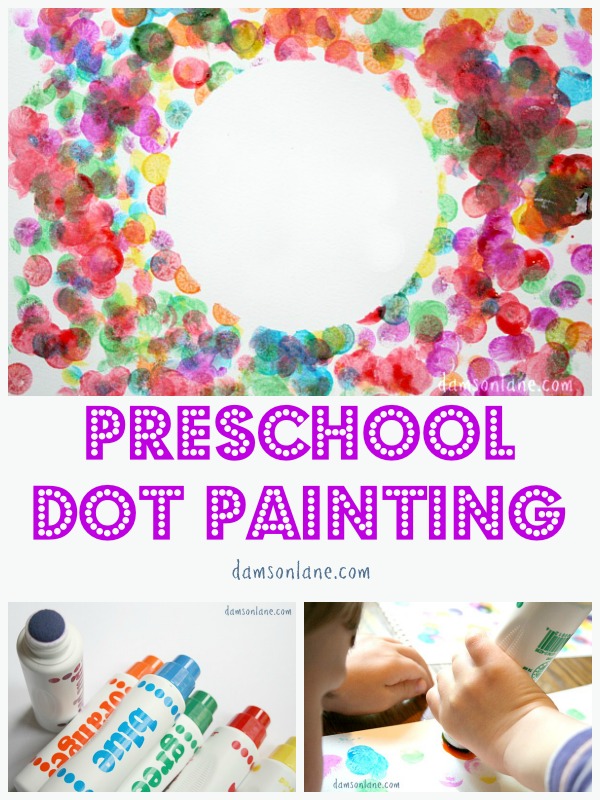 For this Preschool Dot Art Activity you will need:
white paper to paint on
white paper for cutting out a circle
bowl or mug to draw a circle
dot markers
pencil
scissors
sticky tape
Dot marker painting is a really fantastic preschool activity that allows children to explore their creativity with limited set-up and less mess than getting out paint pots and brushes. For this activity we used *Do-a-Dot Art Rainbow Markers

 or you could also use *Scola Chubbi Paint Markers
. The markers have a sponge top and make printing quick, easy and fun to do. If you don't have any dot markers then you can simply use paint and a circular sponge, a cork, a jam jar or a bottle top for printing.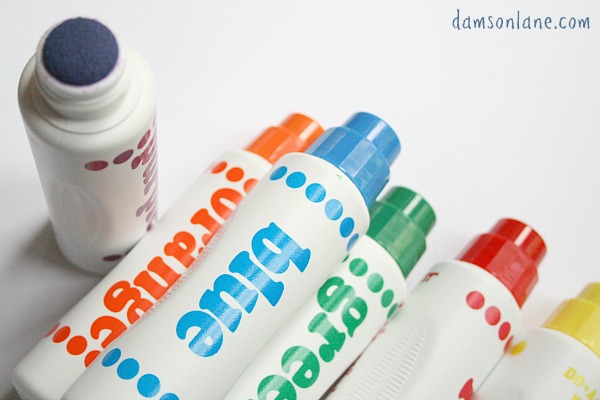 I took a piece of paper and drew around a bowl with a pencil. At first we used a normal piece of printing paper but paint leaked through when Burt was printing, so if you have some thicker watercolour paper or cartridge paper use that instead.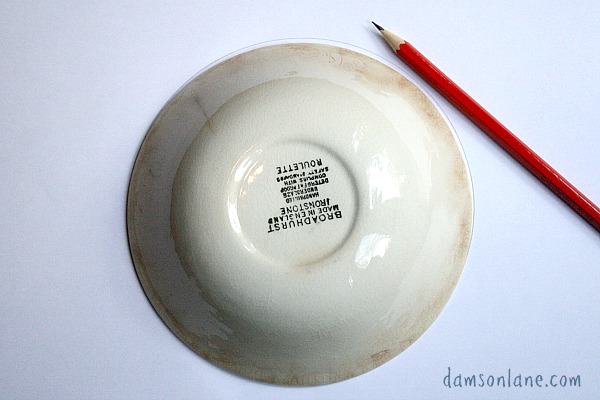 Then, I took some tape and put it on the back of my hand to remove some of the stickiness.  I used the tape to secure the circle in the centre of the page Burt was going to paint on.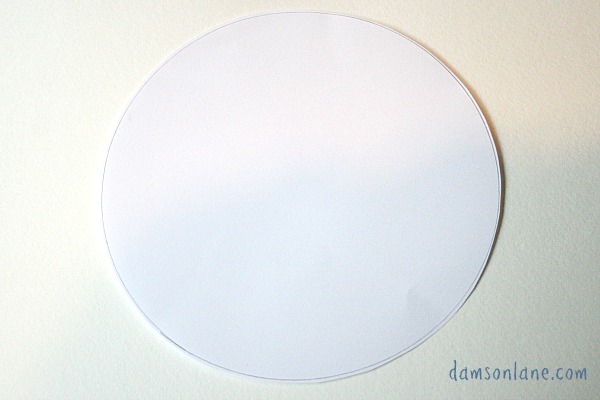 Our dot markers have the colours written bold and bright across the side of each marker, so we went through all the colours as we set them out.  Then Burt was free to choose where to put his dots and which colours he wanted to use.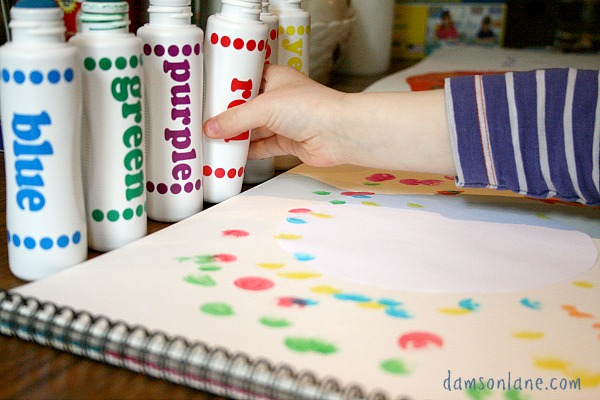 The dot markers are very easy to use, you simply turn them upside down and press them onto the paper. They are perfect for young children.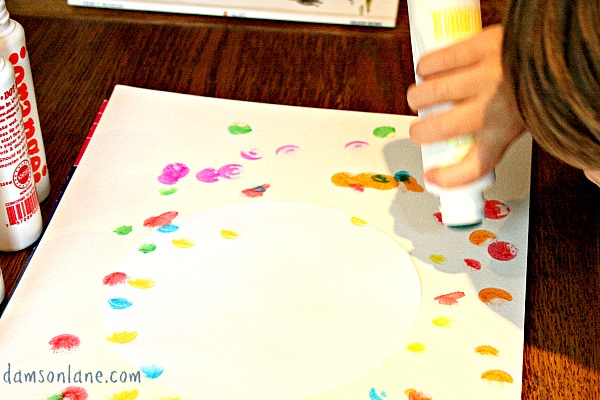 As it was easy to print dots with the dot markers Burt was happy to build up layers and layers of colour.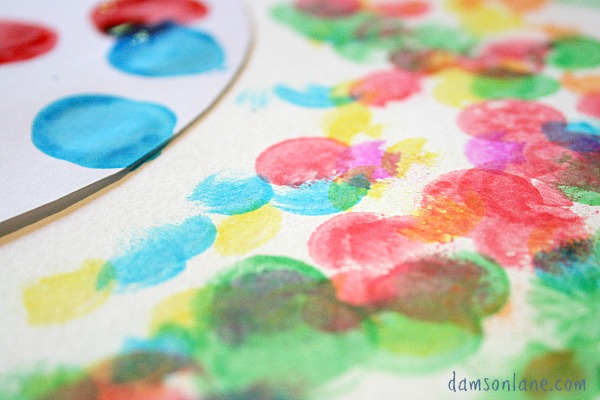 The paint dried really quickly and then I carefully peeled away the centre circle to reveal the central "dot by not painting a dot".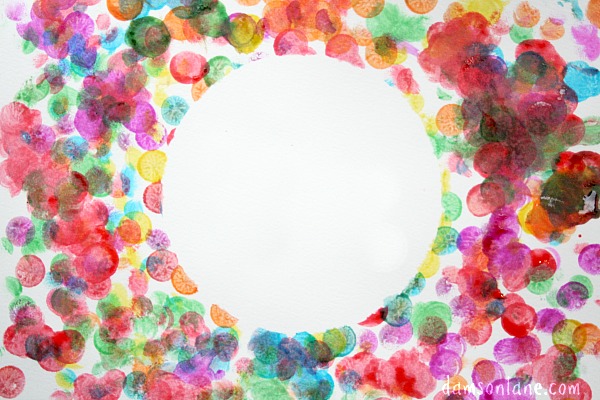 It was such an enjoyable project for Burt and the finished result is very beautiful. The dot painting will definitely go up on the wall in a frame.
You can read more about the story that inspired us The Dot by Peter H. Reynolds or discover some more crafts and activities linked to the book.
Have you been inspired by a book to craft, go on an outing or do an activity this week?
*This post contains affiliate links for your convenience.