Fathers Day in the UK is drawing near and to get us in the mood, we have been reading the wonderful My Dad by Anthony Browne and making some fantastic quick and easy Father's Day cards.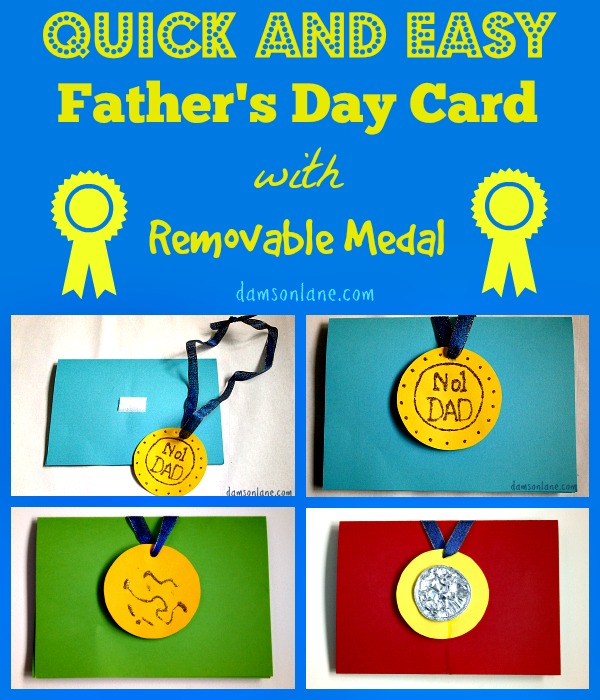 For these Easy Father's Day Cards you will need:
one piece of A4 coloured card to fold in half
yellow card
a jam jar lid or a mug to use as a template
pencil
scissors
velcro
a length of ribbon
decorations (we used glitter glue, a squashed tin foil cake tin and dot markers)
glue
When you are ready, take your yellow card and use any circular object as a template to draw around. We used a jam jar lid and I cut the shape out with scissors. Whilst I was cutting I gave Burt a scrap of card and some children's scissors so he could practise cutting.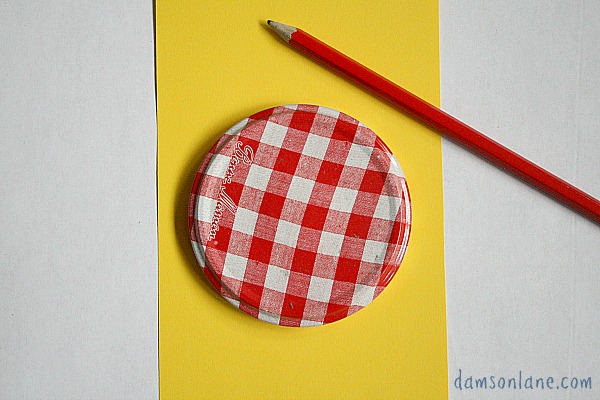 Once you have your circle of yellow card you can decorate it. First we used squeezy glitter glue tubes, which are excellent for crafting as they are not as messy as getting out glitter and the squeezing helps to build strong finger muscles, which little ones will need when they eventually come to write.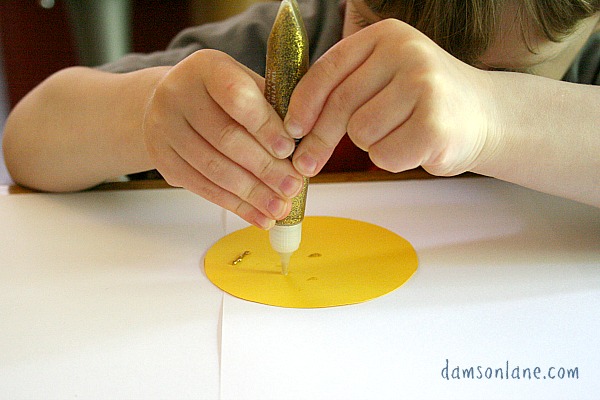 Next, we got the Do-a-Dot Rainbow Markers

out as they are easy to use. We also squashed a tin foil cake tin and stuck it onto a circle of card with PVA glue. You can use anything from tissue paper to scrunched up aluminium cooking foil, whatever you have lying around.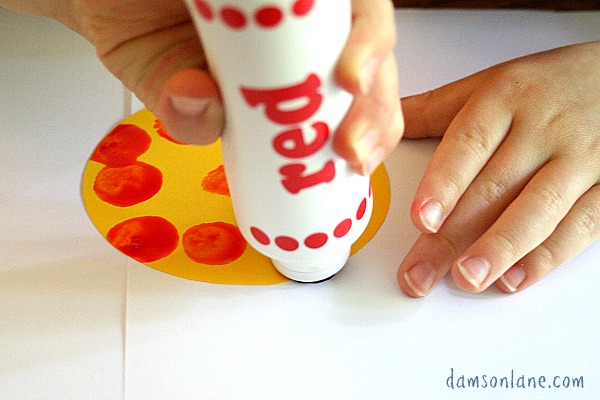 Then we took a piece of A4 coloured card and folded it in half to make the Fathers Day card. I cut a velcro strip and Burt peeled the paper off the back and stuck the smooth side on the card, roughly in the centre. If you only have velcro without a sticky back you can glue yours on and leave it to dry.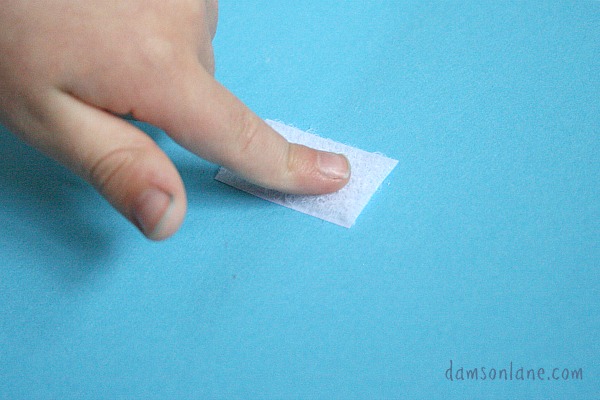 Burt did the same with the rough side of the velcro but he stuck it to the back of one of the circles of card. I then took the pencil and punched a hole in the top of the circle and threaded through some ribbon to make a medal.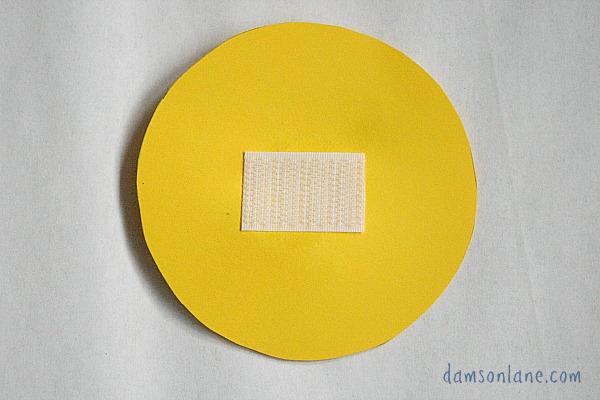 This was really quick, easy and fun to do. To finish your card you simply put the two pieces of velcro together and then when Dad gets his card on Father's Day he can detach the medal and wear it with pride. A card and a gift all in one!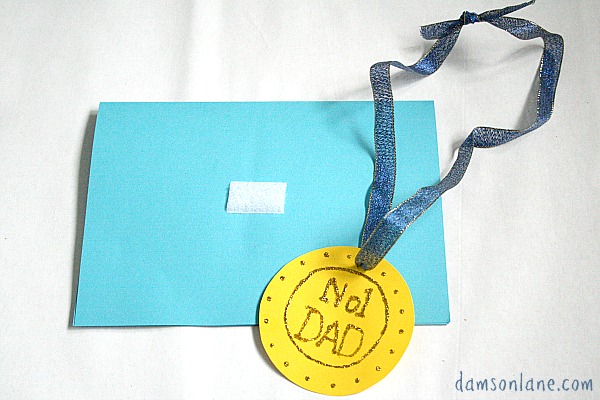 The designs and possibilities are endless.  The cards look great and Burt has decided that his glitter glue creation is the best!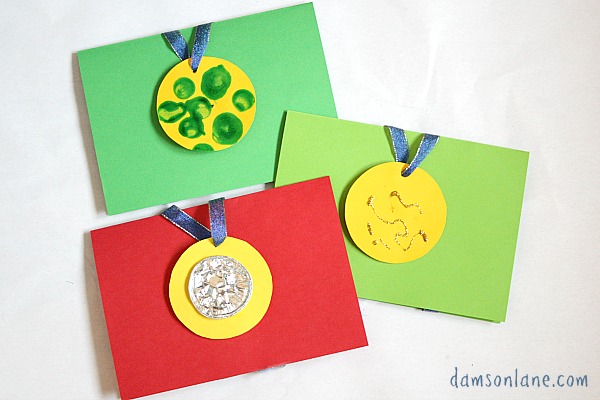 You can read more about the story that inspired us My Dad by Anthony Browne or discover some more crafts and activities linked to the book.
Have you been inspired by a book to craft, go on an outing or do an activity this week?