We have been enduring more than our fair share of rainy and windy days this winter. There are many people in England still suffering floods and the effects of coastal erosion and my heart goes out to those who have lost and suffered so much and will struggle for months to come as they try to put life back together. I grew up in a house that flooded. I have patchwork memories of floods. I remember being lifted out of the downstairs window into a boat with my sister and taken to higher ground. I remember looking out across the town and watching washing machines floating out of Rumbelows and down the High Street. I remember how nothing could stop the water. There is nothing you can do but watch, pray and wait for it all to be over. Then the hard work starts trying to return to some semblance of normality.
The plight of those affected by the flooding is difficult to understand for someone so young as Burt but he has certainly noticed the wild weather. Pouring rain, hail stones and gale force winds have made an impression as they have ripped trees out of the ground in our local area, delayed or postponed trips to the playground and dominated news reports.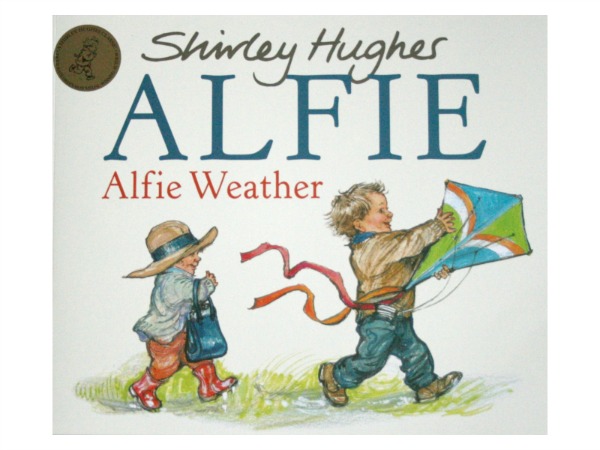 Alfie Weather by Shirley Hughes has been our companion to the stormy skies this week. It is a treasure trove including poetry and four short stories on the theme of the weather, along with Shirley Hughes' nostalgic illustrations and comforting realism.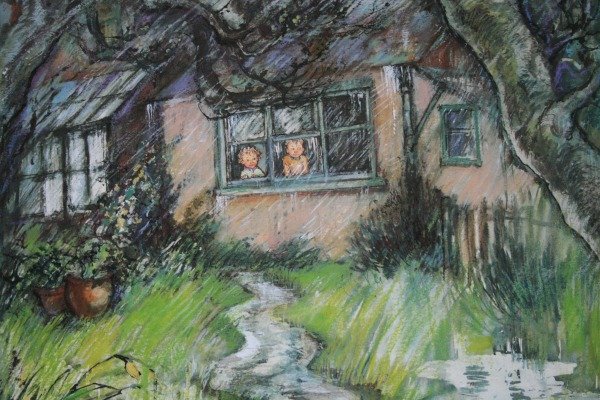 The first short story A Journey to the North Pole is the perfect tale for a rainy day. After being stuck indoors all morning relations between Alfie and his sister Annie Rose are becoming fraught so Grandma suggests they all put their waterproofs on and go for a walk in the rain.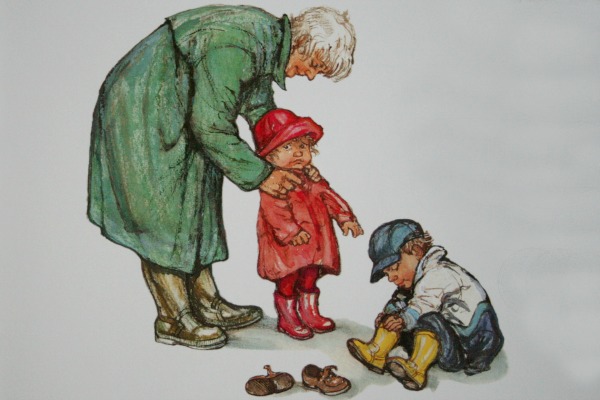 The novelty of being outdoors is refreshing, even though it is still raining, but soon Annie Rose is soaking wet and they have to go home. It isn't lunchtime yet so Grandma suggests that they go on an indoor expedition instead. They pack rucksacks with supplies and then go on an adventure through every room in house. The conservatory is a jungle, the bed is a billowing ocean, cardboard boxes are boats to cross fast-flowing rivers.
The stairs is a steep mountain and when they reach the top they pitch a tent and eat their supplies.
The illustrations beautifully show the imaginative world that Alfie and Annie Rose enter. The whole story reminded me that our imaginations are the perfect accompaniment to a wet and windy day and encouraged us to have our own adventures.
The rain inevitably poured and instead of being disheartened by another wet day we spent a day preparing food for our own expedition (homemade pizza, rainbow fruit skewers, rainbow jelly and a Rainbow Party Fan for decoration). We packed a rucksack with a torch, magnifying glass and the obligatory toy planes and then ventured into our imaginations. We climbed mountains, rowed a boat across the stormy sea, clambered through caves and squelched through rain forests. Finally, we built a den and sat down to eat our indoor picnic and read Alfie Weather again. You can read about our adventures here.
The third short story in the collection, Alfie Upstream, is full of the heat of a Summer day. Alfie and Mum paddle in a cold stream and relax by the water (where they briefly discuss the story of Adam and Eve). The final story, Winter Stars, is a gentle winter's tale perfect for bedtime and just like the rest of the book the story reflects everyday life before tablets, phones, apps and whatnots.  I find the stories warm and real and I was worried that Burt might find them boring but he still saw lots of parallels with his own life and has really enjoyed the stories and the vivid illustrations filled with detail and objects or situations he can identify with (he loves the picture of Alfie cutting shapes out of pastry).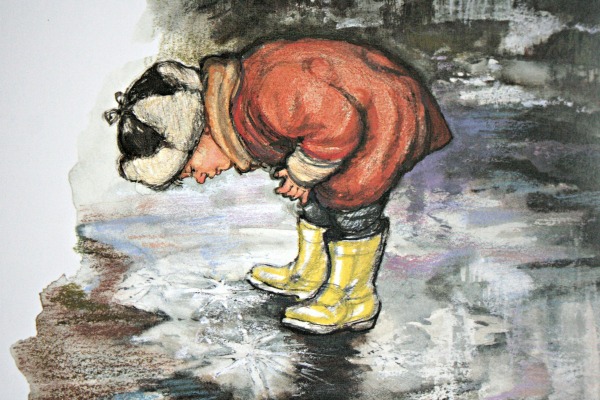 As Alfie Weather includes stories of rain, sun, ice and clear winter skies it is a book that we will keep coming back to again and again throughout the changing seasons. The book fired our imaginations and led to some fantastic imaginative play and we have thoroughly enjoyed it.
Talk about
Alfie Weather by Shirley Hughes allowed us the chance to think about the different types of weather.
Here are some ideas or questions that you might want to use to start a discussion in your family. You know your family and which questions they are ready to tackle now and which can be left for another day:
What is the weather like today?
What is your favourite type of weather?
Would it be a good thing if every day was the same?
Where does rain come from?
Where does the sun go at night?
Where do you think the wind is going in such a hurry?
Why do you think snow and frost arrive so quietly but rain and wind are so noisy?
If you could be any type of weather what would you choose to be?
Crafts and activities for kids
The cloudy, rainy and windy days have meant that we haven't seen much sun so we decided to brighten up a rainy day by making Rainbow Party Fans and a rainbow picnic, which we took on our own indoor expedition.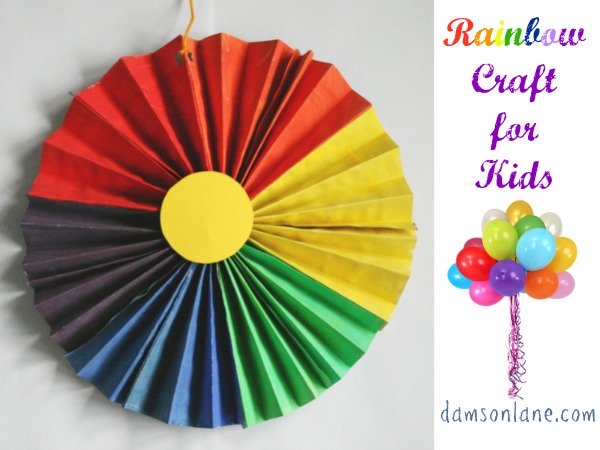 Have a look at the Pinterest Board full of crafts and activities for kids…
Follow Read and Create's board Alfie Weather by Shirley Hughes on Pinterest.
Or take a look at these activities to accompany reading the book:
What have you been reading this week?