We've really been enjoying our ladybird theme this week, inspired by reading What the Ladybird Heard by Julia Donaldson and Lydia Monks.  We decided to make some of our own ladybird play dough and this led to lots of counting. If you've never made your own play dough before then I recommend that you give it a try. It is so quick, easy and cheap to make. I used The Imagination Tree best ever play dough recipe and then split the dough in half and added red food colouring to one half and black food colouring to the other.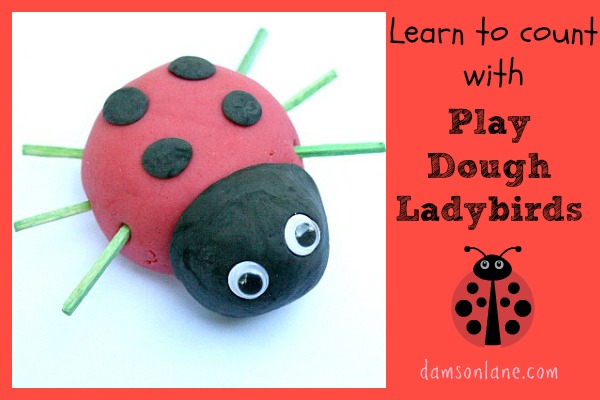 For Play Dough Ladybirds you will need:
Play Dough (black and red)
Googly Eyes
Matchsticks, drinking straws cut into short lengths or black pipe cleaners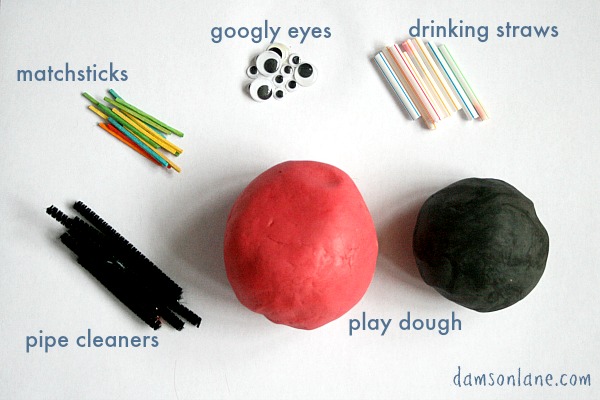 Burt was very excited to get his hands on the Play Dough so first of all I put a selection of eyes, matchsticks, pipe cleaners and straws out in cupcake cases and then gave him half of the red and black play dough. It was fantastic to see him get creative. Rather than use the drinking straws as legs he immediately picked one up and used it as a tool to mix and mould the red and black play dough to create a ladybird.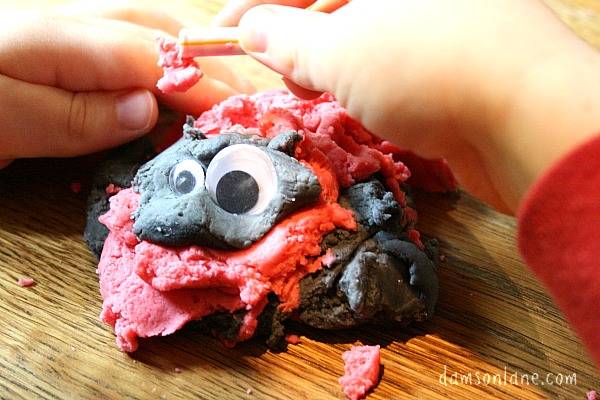 Don't be too keen to get involved, let your child create their own ladybird. I love the choice of eyes!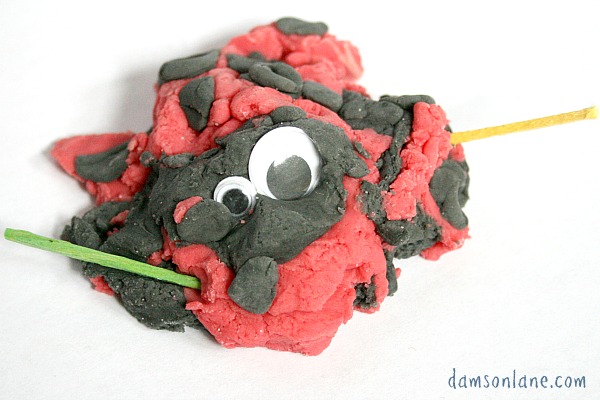 Whilst Burt was busy getting creative I used the other half of the play dough to make five little ladybirds. I rolled out a ball of red play dough for the body and a slightly smaller ball of black play dough for the head. Then I pushed them together to form the basic ladybird shape.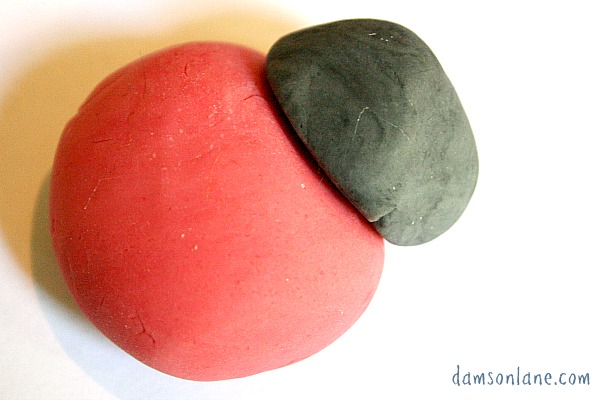 Then I added goggly eyes and legs made from pipe cleaners. Finally, I created lots of small balls of black play dough (if you want to do this counting activity then you will need at least 15). I then took 5 squares of paper and put one ladybird on each sheet of paper and wrote the numbers 1 to 5.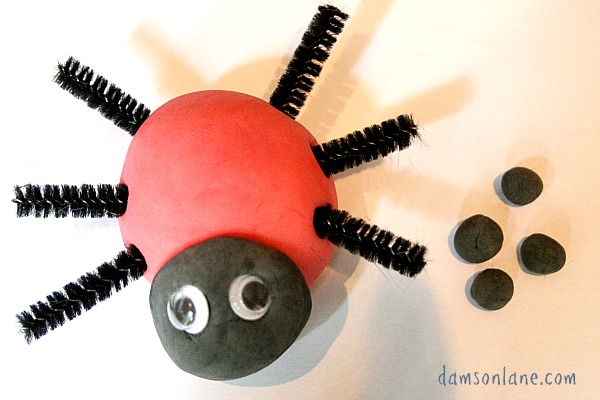 When Burt was finished with his ladybird creations he came over to see what I was doing and we looked at the ladybirds, the different numbers on each piece of paper and the little pile of black balls of play dough. I suggested that he tried to match the number of spots on each ladybird with the numbers on the paper.  After all the counting we have done this week he managed to add the correct number of spots to each ladybird without any problems.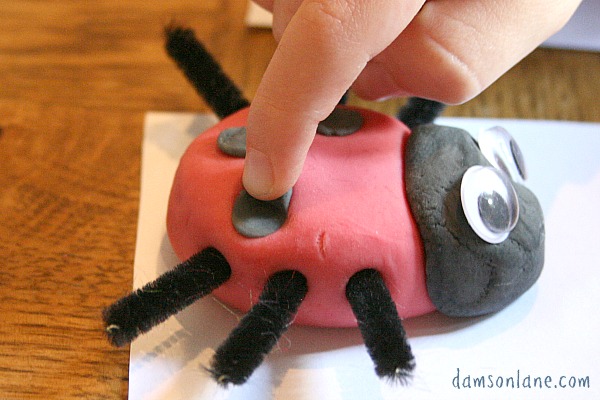 I really love these five ladybirds. Isn't Number 4 cute! Play dough is brilliant because once we had finished playing with the ladybirds we separated the red and black play dough and put it in an air tight container to use again another day.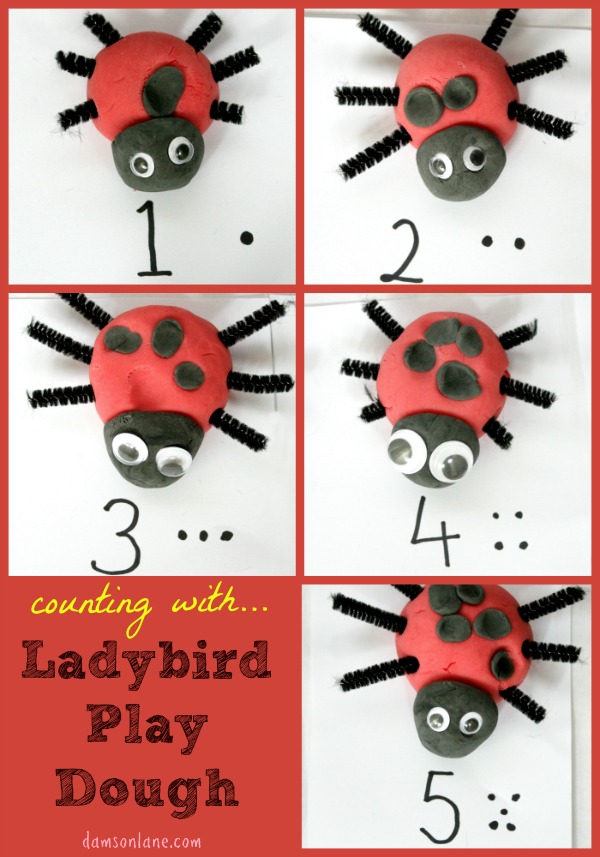 Making ladybird play dough gave us the opportunity to do two activities and we could put the play dough away to use again another day so it is really worth the effort.
You can read more about the story that inspired us What the Ladybird Heard by Julia Donaldson and Lydia Monks or discover some more crafts and activities linked to the book.
Have you been inspired by a book to craft, go on an outing or do an activity this week?