On Thursday 20th March The Very Hungry Caterpillar by Eric Carle celebrates its 45th Anniversary! If you don't have a copy at home and you have children under 5 years old, then this story has to be top of your list for the next trip to the library or bookshop.  The 45th Anniversary is a great reason to read this story and even if you know the story well, this time of year is perfect for revisiting the book. It is a classic Spring story, a tale of new life, of growing up and a wonderful introduction to the lifecycle of a butterfly.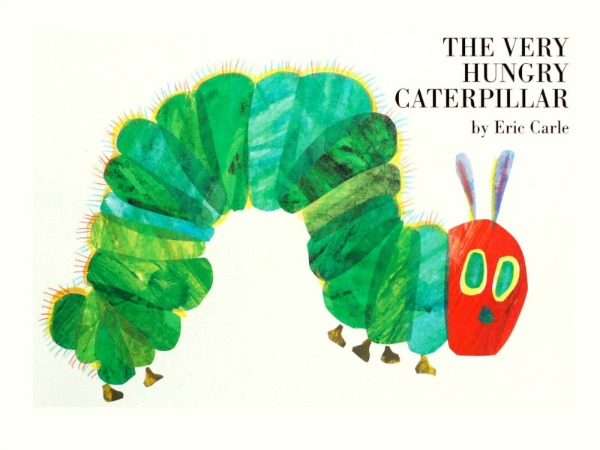 Eric Carle's vibrant collages bring the story of the caterpillar to life, starting with a tiny white egg on a leaf.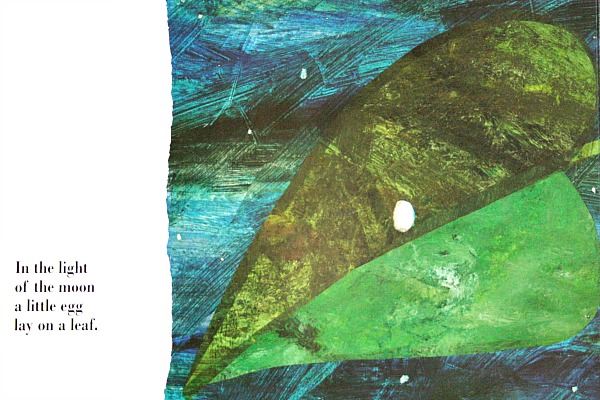 The sun shines and a caterpillar pops out of the egg. He begins eating everything in sight: an apple; pears; plums; strawberries; and oranges.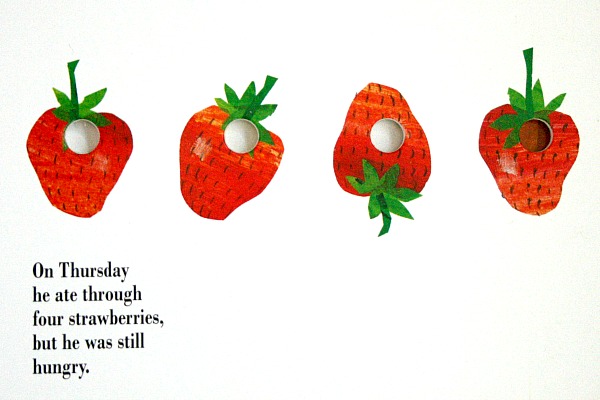 Then the little caterpillar moves on to a feast including an ice cream cone, salami, and even a cupcake! Look at the poor little caterpillar's face when he gives himself a stomach-ache…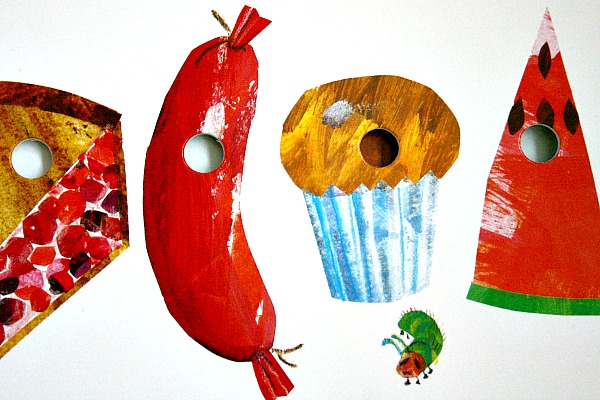 After all that eating the caterpillar isn't so little anymore.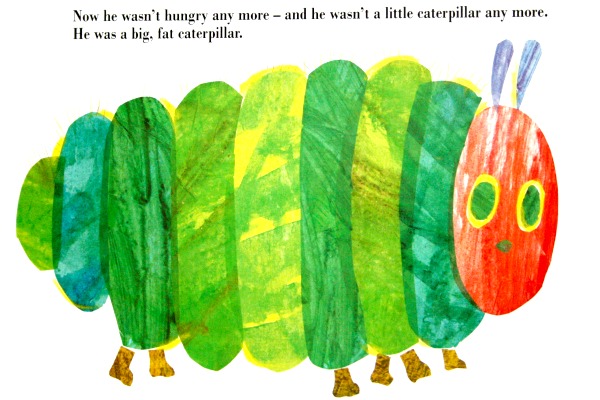 He builds a cocoon and stays hidden.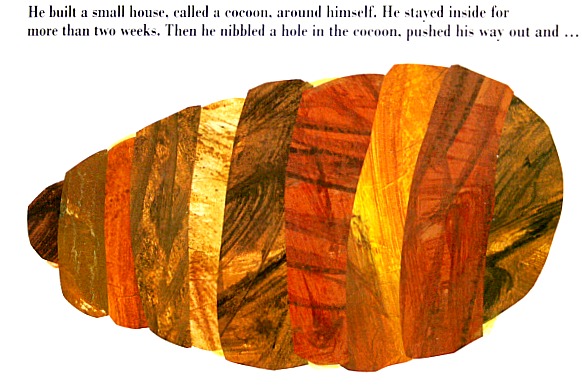 Then he emerges as a stunning butterfly.
The metamorphosis of a caterpillar into a butterfly is an incredible change and even as an adult I find it fascinating. The Very Hungry Caterpillar tells the tale of this transformation with detailed simplicity and the book is captivating. Weaved amongst the story and the illustrations are opportunities for play, counting, days of the week and discussing science, time, colour, growth and life. Every reading is a joy and we are enormous fans of this story and many other books by Eric Carle.
Talk about
Reading the Very Hungry Caterpillar could be the beginning of a discussion about growing up or simply enjoyed as the journey of the little egg to the beautiful butterfly.
Here are some ideas or questions that you might want to use to start a discussion in your family. You know your family and which questions they are ready to tackle now and which can be left for another day:
How does the caterpillar begin its life?
What happens to the little white egg?
Why do you think the caterpillar is so hungry?
Why does the caterpillar get a stomach ache?
What happens to the caterpillar inside the cocoon?
If you were a caterpillar what would you like to eat?
If you could change into any animal or insect what would it be? Why?
What did you look like when you were a baby?
What do you think you will look like when you are a grown -up?
What is it like to be a grown-up?
Crafts and activities for kids
There are lots of opportunities for discussion, play and crafts inspired by The Very Hungry Caterpillar by Eric Carle. You can even get your own caterpillars and watch them grow and change, then release your butterflies into your own garden. Our caterpillars arrived last week and are slowly chomping and growing and we are observing and talking about them every day. The arrival of our caterpillars has created great excitement and motivated us to try lots of crafts and enjoy lots of play.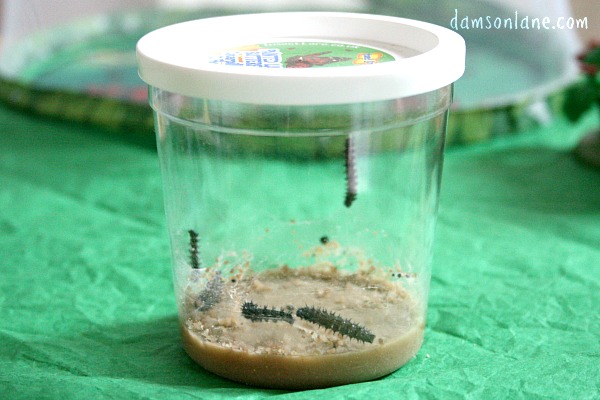 Have a look at the Pinterest Board full of crafts and activities for kids…
Follow Read and Create's board The Very Hungry Caterpillar on Pinterest.
or take a look at these activities to accompany reading the book:
This is a short video of Eric Carle talking about the message in the story of The Very Hungry Caterpillar
What have you been reading this week?