This week we've been reading Monkey Puzzle by Julia Donaldson and Axel Scheffler, also published under the title Where's My Mom?  The story takes the lost little monkey through the jungle with the help of a friendly butterfly. They meet lots of animals along the way until eventually the little monkey is reunited with his family. Learning to put together and remember a sequence is an important skill and helps children to develop their own abilities to tell stories and recount events. We made a felt board so that Burt could act out the story as we read it and then play with the characters to retell the story in his own words.
I used to love fuzzy felt when I was a little girl (all those years and years ago) and there is no trick to it. Felt naturally has lots of fibres and when you put two pieces of felt together they gently grip so that they stay together but can also easily be pulled apart. Felt is ideal for a story board as even little fingers can easily move characters around and you can buy it in lots of vibrant colours fairly cheaply.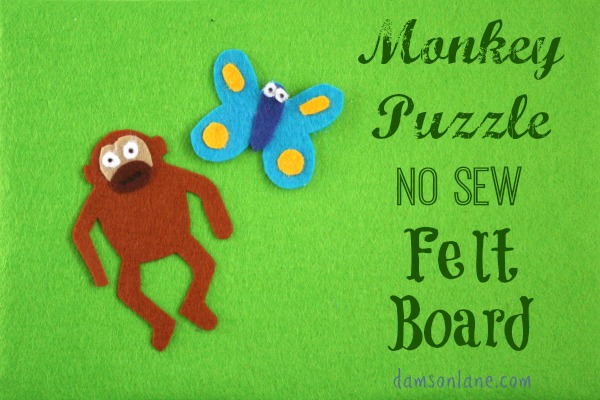 To make the Monkey Puzzle Felt Board you will need:
Cereal packet or cardboard
Sticky tape
Felt (we used brown, white, light green, dark green, black, grey, blue, red and yellow)
Glue
Sharp Scissors
Permanent Marker Pen
Monkey Puzzle Felt Board Template (see link below)
First I made the felt board. I cut one side from a cereal box and then I lay it on top of a large sheet of bright green felt.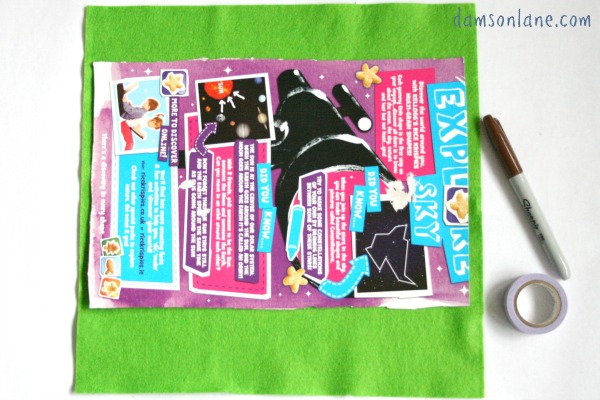 Then, using sticky tape, I folded the excess green felt over the edges of the cardboard and stuck it down. I then put duct tape over the top to secure it. You can cover the back in coloured card if you want to be really neat but as you don't see the back of the felt board I didn't think this was necessary. By folding the edges over you should hopefully have soft, neat edges.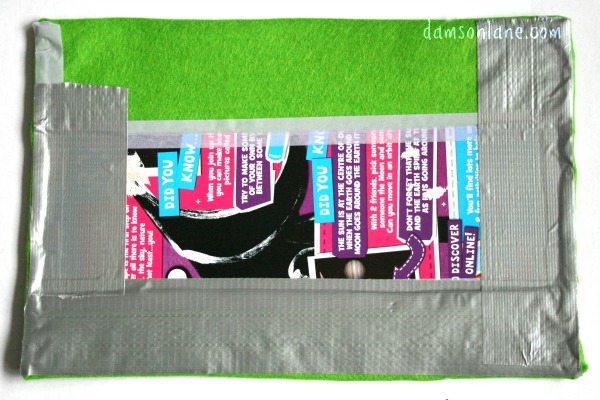 Then, I cut out the shapes in the  Monkey Puzzle Felt Board Template. I found that it was easier to glue the paper template to the felt, cut around the shape, then carefully peel the paper off immediately before it dried and stuck to the felt. You do need to be careful doing it this way, as if you have very thin felt you can stretch it or damage it when you peel the paper off. Alternatively, you can pin the shapes onto the felt and cut around them.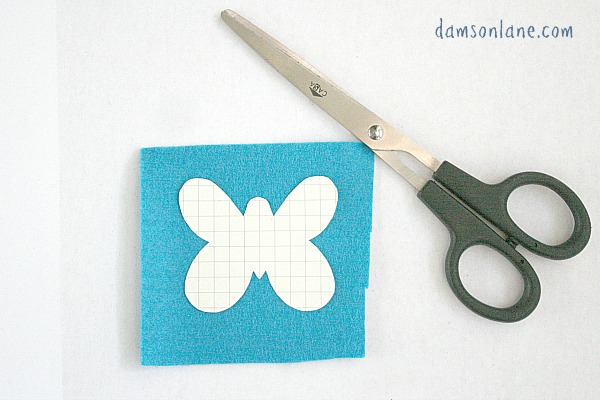 Once you have cut out the basic shapes you can use any off-cuts of felt to add details and features to your animals, or you could use permanent marker pens. For example, I added facial features to the monkeys and some colour to the snake with small shapes of felt, simply stuck on with a glue stick. For eyes I cut out circles of white felt and then drew a dot in the centre with a Sharpie. Don't stick your characters to the felt board as the idea is that your little ones can move the animals around and create their own stories.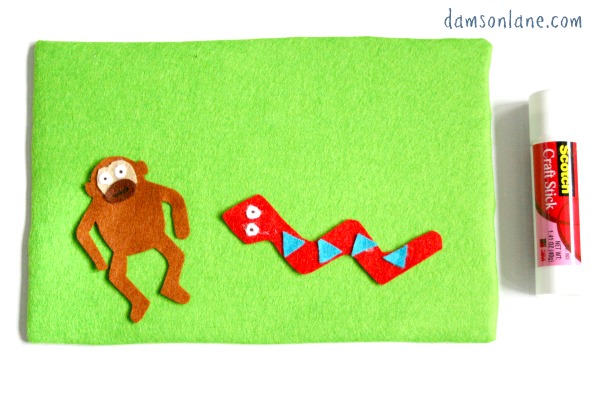 Together on the felt board they all look pretty cute and before anyone comments, yes, I do know that the bat is bigger than the elephant and I am fine with that!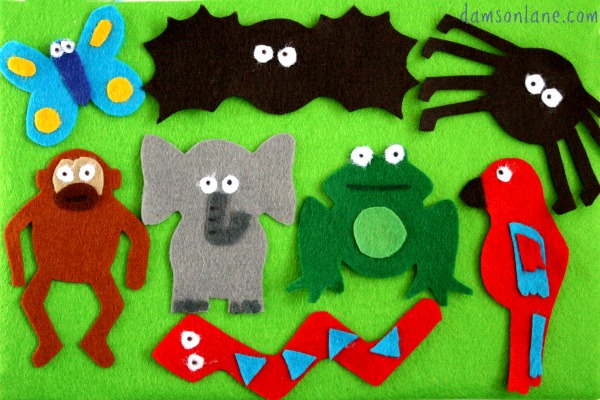 Here is the little monkey with Mum, Dad and Butterfly.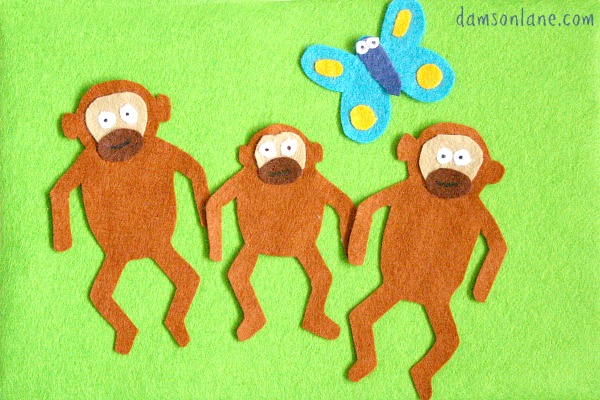 We even made a little green bush with some gorgeous little caterpillars.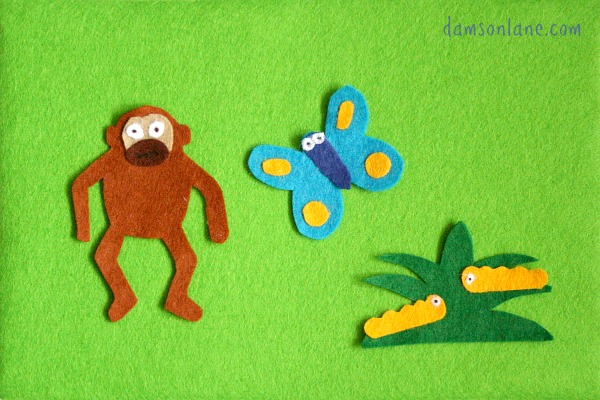 We started out with the caterpillars glued to the bush, but Burt really likes playing with the tiny caterpillars, so we also made separate ones.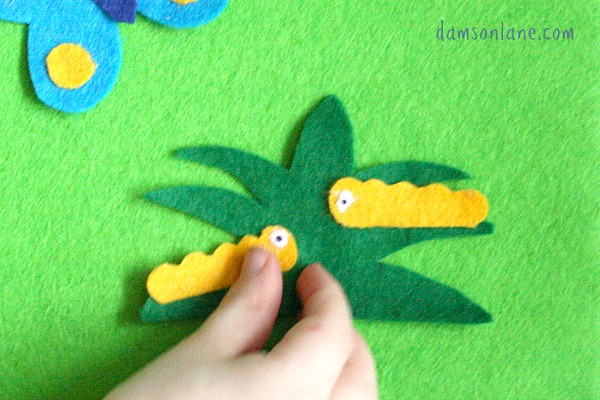 Once your felt board is ready you can lay all the characters out and ask your child to add the characters to the board as you meet them in the story. Before you turn the page there is always a clue as to which animal is next, so as you read you can guess what's coming up next, add it to the felt board and then see if you are right! It is also great to let your child play with the felt board independently and retell the story in their own way. Make sure they have time without the book to play too and make up their own stories.
You can read more about the story that inspired us Monkey Puzzle by Julia Donaldson and Axel Scheffler or discover some more crafts and activities linked to the book.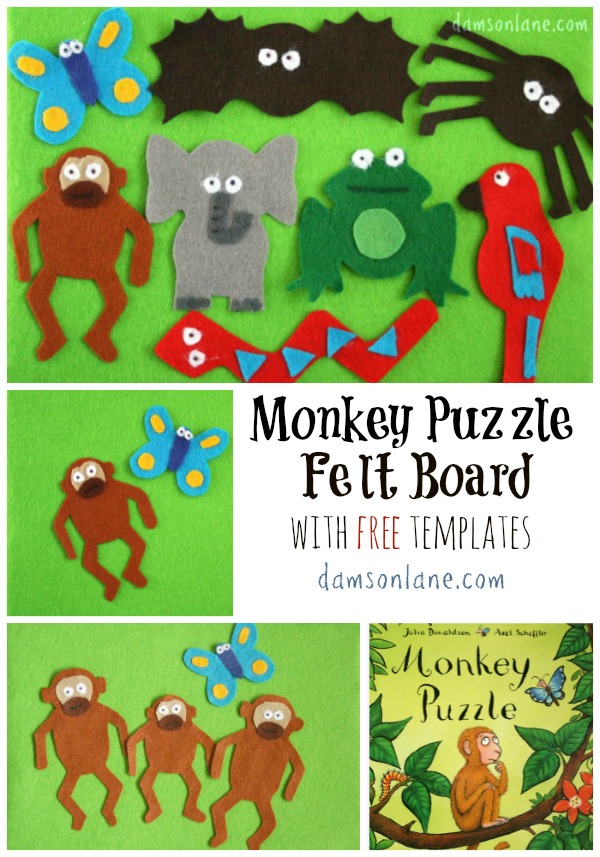 Have you been inspired by a book to craft, go on an outing or do an activity this week?