Our garden is very much a 'work in progress'.  We inherited swathes of gravel and hard landscaping from the previous owners of our home and it will take us years to deconstruct what is currently here and slowly craft the garden of our dreams.  That's not to say that I don't like our garden.  Over the last couple of years I have sat and watched how the sun moves across each border and I can easily pick my favourite places to sit, plants and even times of the day.  There is a little corner that offers shelter from the sun and a place to hide quietly if the opportunity ever arises and the clematis that provides shade in this little pocket of the garden is starting to bloom - making my favourite part of the garden even more inviting.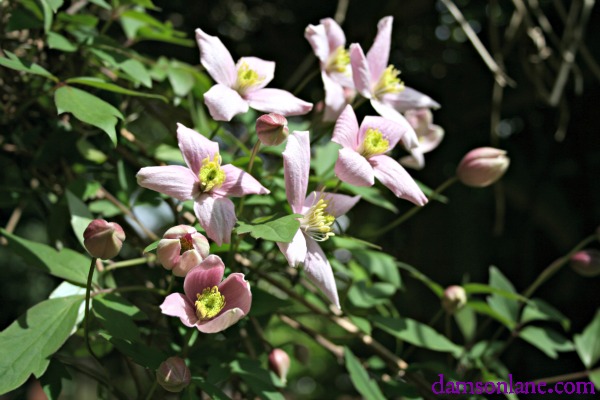 I have no idea what type of Clematis it is but it happily weaves its way over a pergola with very little attention from me.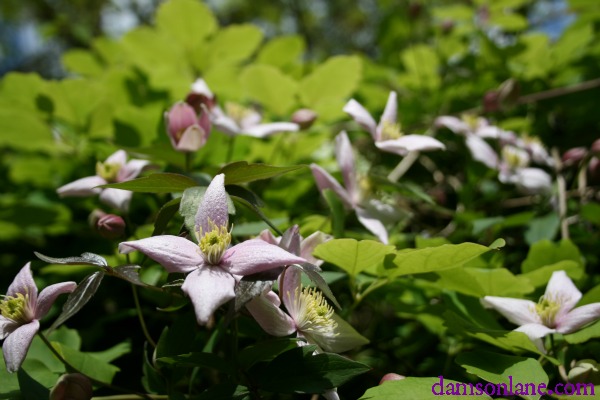 Now I just need some warm sunshine and a moment of peace so I can go and hide in this lovely part of the garden.
If you would like to take a peek in some other gardens then head over to the 'How Does Your Garden Grow' linky from the lovely Mammasaurus by clicking the button below.